An Appetite for Life
The People and The Products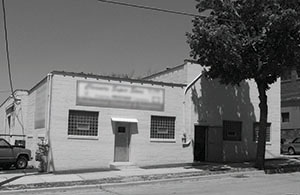 The small factory at 3308 W. Pierce St. in Milwaukee was the second site of Hatco's booster water heater tank manufacturing.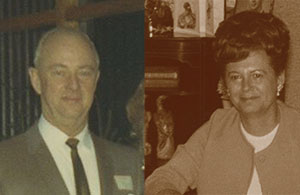 Hatco would be nothing without its founders, Gordon and LaReine Hatch. Gordon was "a typical engineer" who was "interested in everything". LaReine was described as "an exceptionally generous person", but she also "had strong will".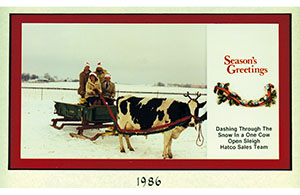 One of the many classic Christmas cards from the Hatco sales team, a tradition that is still carried on today.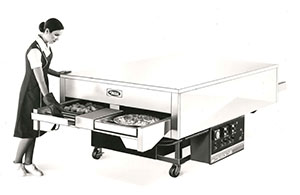 A photo of Hatco's industrial strength pizza oven, which ultimately taught the lesson to never sell a product that can't fit through the customer's door.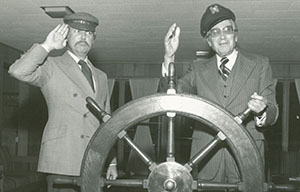 The Hatco Rep Meeting at the Sturgeon Bay Yacht Club has everyone thinking they're the captain of the ship.