Awards
Hatco has been honored to win the following awards throughout our history.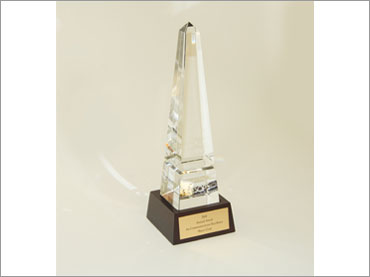 2018 AACE Award
On May 23, 2018, Hatco was announced the winner of the 2018 Annual Awards for Communications Excellence (AACE) in the category of A Series of Special Events, Over 250 Employees by the ESOP Association. The AACE Awards are sponsored each year by The ESOP Association to recognize the outstanding communications and educational programs of its members. The Awards are presented each May at the Association's Annual Conference in Washington, D.C. to companies that have excelled in communicating ESOP and its meaning to employees.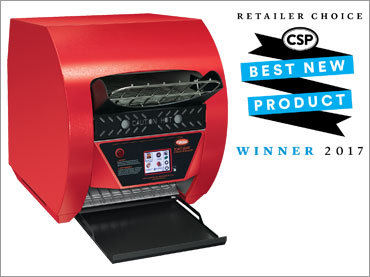 2017 Best New Product Winner
Hatco Corporation's Toast-Qwik® Conveyor Toaster won Convenience Store Petroleum's (CSP's) Retailer Choice Best New Product Contest in the Equipment – Foodservice category. The industry-leading, award-winning Toast-Qwik has been redesigned with a modernized look, advanced controls and increased production capabilities, while still providing the best reliability, flexibility and value of any conveyor toaster around. The TQ3 features a touchscreen control panel, 12 programmable product settings, Hatco's patented ColorGuard Sensing System, a USB port and a Power Save mode.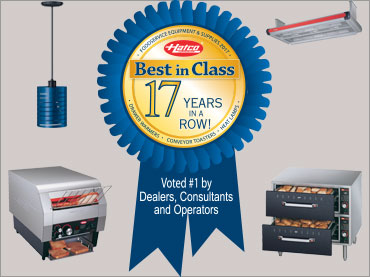 Best In Class
Hatco Corporation was chosen as Foodservice Equipment & Supplies (FE&S) magazine's Best In Class by Dealers, Consultants and Operators for the 17th year in a row! This award was earned in the categories of Light Equipment for Conveyor Toasters and Heat Lamps and of Heavy Equipment for Hot Food Holding Equipment – Drawer Warmers.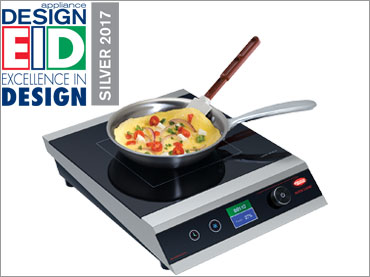 2017 Excellence in Design Silver Award
appliance DESIGN magazine has awarded Hatco Corporation's Rapide Cuisine® IRNG-PC1-18 Countertop Induction Range the 2017 Excellence in Design Silver Award in the 30th annual Excellence in Design (EID) competition. The IRNG-PC1-18 won the award in the category for Small Appliances, selected by an independent panel of design experts based on creativity, ease of use and visual appeal. The EID Awards recognize outstanding achievements of new equipment and technologies in innovation, design and functionality.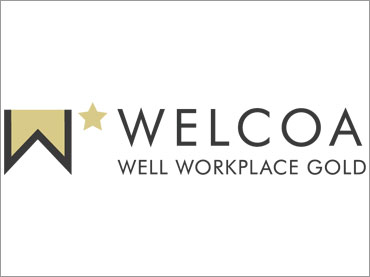 2017 WELCOA Well Workplace Gold Award
Hatco Corporation was awarded the Wellness Council of America's (WELCOA) Well Workplace Gold Award, which recognizes an organization for its commitment to the health and well-being of its employees. Candidates for the award must submit a rigorous application meeting WELCOA's seven benchmarks to a result-oriented healthy workplace, with points awarded based on how well the company does in each benchmark. Hatco scored an impressive 176 out of 180 possible points to reach the Gold level, thanks to the company's Heating Up Health (HUH) committees, on‐site exercise classes, weight loss challenges, on‐site health and wellness clinics, various reimbursements for making healthy decisions and more! Hatco previously won the award at the gold level in 2014.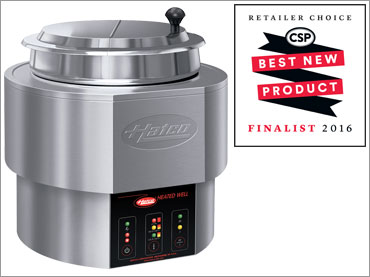 2016 Best New Product Finalist
Hatco Corporation's Round Heated Well was a finalist in Convenience Store Petroleum's (CSP's) Retailer Choice Best New Contest in the category of Equipment – Foodservice. Our new Round Heated Well is a multi-purpose, insulated dry well that offers the flexibility of being a foodwarmer, soup kettle, Bain-Marie heater, steamer and pasta cooker all in one unit. The RHW features a heating element temperature that evenly distributes heat throughout to hold foods at optimum serving temperatures. The Round Heated Well is available as freestanding, single or dual models or a single built-in model.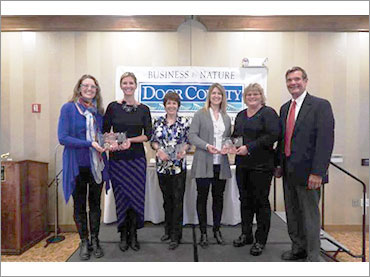 Door County Wellness Works Award
On April 7, 2016, Hatco Corporation was awarded the Door County Wellness Works Award at the Door County Economic Development Corporation's Annual Investors' Meeting for the second year in a row! It was presented by the Door County Wellness Works Committee, supported by the Ministry Door County Medical Center and the Door County YMCA. The Wellness Works Award recognizes the efforts Hatco has made in workplace wellness. Criteria for the award included: participating in Door County YMCA's monthly wellness challenges; providing on-site lite and learn or other wellness presentations; providing wellness bulletin boards; completing health risk assessments; offering health insurance; and having a wellness committee that meets at least four times per year.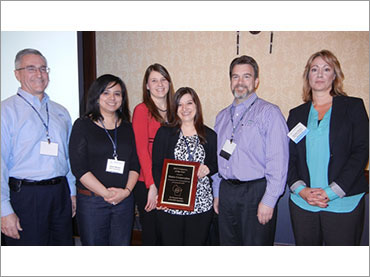 Wisconsin ESOP Company of the Year
The Wisconsin Chapter of the ESOP Association named Hatco Corporation as the ESOP Company of the Year at the Year of the All Star ESOP Conference on March 9, 2015. Hatco, an employee-owned company since October 2004, was cited as "an excellent example of a company committed to employee ownership. They do so many things to foster ownership behavior and encourage ownership thinking." The ESOP Association is the largest advocacy and education association that focuses on the promotion of employee ownership through the Employee Stock Ownership Plan (ESOP) structure.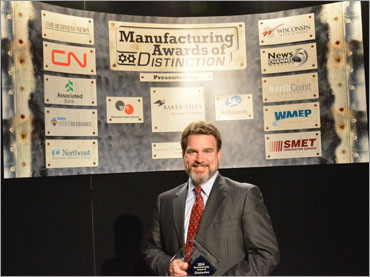 Manufacturing Award of Distinction
Hatco Corporation was awarded with the Manufacturing Award of Distinction in the large company category on November 12, 2014 by Advance, the economic development branch of the Greater Green Bay Area Chamber. The Manufacturing Awards of Distinction program honors companies that have achieved excellence in manufacturing.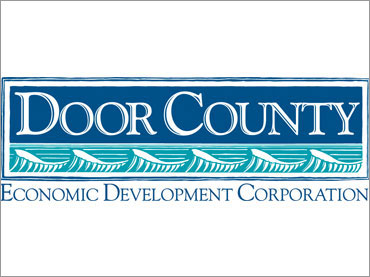 Door County Industry of the Year
The Door County Economic Development Corporation announced Hatco Corporation as the winner of the 2013 Door County Industry of the Year Award. Hatco has been honored with the award in the past in 1999, 1989 and 1978. The Door County Industry of the Year Award is an annual award that recognizes local manufacturing, service or construction businesses that have made a significant impact on the community and have had substantial accomplishments during the past year.
Governor's Export Achievement Award
Hatco Corporation, as well as two other Wisconsin based manufacturers, were presented the Governor's Export Achievement Award by Governor Scott Walker at the 48th annual Wisconsin International Trade Conference in Milwaukee, May 8th 2012. The Governor's Export Achievement Awards highlight businesses that have achieved significant growth or implemented innovative strategies. The award is promoted by the Wisconsin Economic Development Corporation.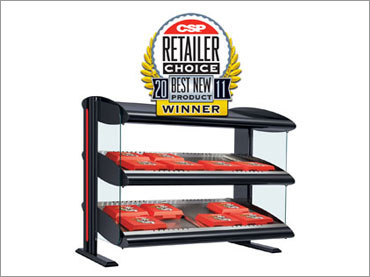 2011 Best New Product
Hatco Corporation's Heated Zone Merchandiser won Convenience Store Petroleum's (CSP's) Retailer Choice Best New Product Contest in the category of Foodservice Equipment – Hot. Our new Heated Zone Merchandiser line features Spot On® technology, which turns on overhead heat when product is placed in the display area, unlike merchandisers that remain at full power whether or not product is present. The line includes single- and dual-shelf configurations with opening widths available in 6-inch increments from 24 to 60 inches to suit any application.