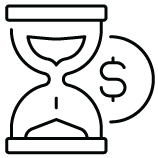 Compensation & Benefits
Competitive Salary & Cash Bonuses
Employee Stock Ownership Plan
401(k) with Company Match
Low Cost Health, Dental & Vision Premiums
Company Paid Disability & Life Insurance Plans
Generous Vacation & Paid Time Off

Onsite Health & Wellness Clinic
Staffed with Health Care Professionals
Convenient Office Visits, Labs & Vaccinations
No Cost for Employees, Spouses & Dependents
Health & Wellness Education
Onsite Exercise Classes
Health Class Reimbursements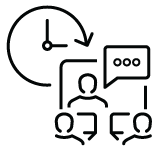 The Right Culture
Continuous Learning Organization
Empowered Employee Owners
Dynamic Work Environment
Multiple Recognition Programs
Flexible Start Times & Summer Friday Hours
Company Parties & Other Social Events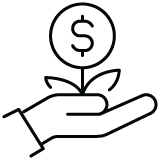 Career Development Opportunities
Leadership Development Training
Succession Planning Program
On-the-Job/Technical Training
Education Assistance Plan
Employee Owner Committee Opportunities
Team Building Events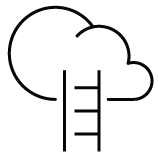 Social Responsibility & Charitable Giving
Annual Fundraising Events
Company-Sponsored Charity Events
Annual Clothing, Food & Blood Drives
Company Donation Matching Programs
Career Development
Career development is a focus at our Company. We offer a variety of training programs and educational opportunities that empower and support our Employee Owners to take ownership of their career and personal development. Join our team and grow with your Company.
'I was encouraged by Leadership to explore through formal education areas I have been interested in. Today I am working in the exact field I always wanted.' — Kimber, Human Resources
'I will be forever grateful with Hatco for continually giving me opportunities for growth and allowing me to put my formal education into practice. I am in a place I never thought I'd be and what's best — I am fulfilling my passion!' — Cindy, Accounting
'Working long term at Hatco has allowed me to advance my skills through outside classes and given me the ability to grow in my position to what it is today!' — Jill, Engineering
'Hatco has created an exciting environment to learn and grow. My mentors have helped shape my understanding of this industry and of business and leadership. Every day brings a new challenge and a new learning opportunity!' — Jessie, Customer Service
'What started out as a job, has turned into my career. Thank you Hatco for the opportunity.' — Rick, Operations
'I wouldn't be where I am today without the encouragement from our Leadership Team. They recognize that change is constant, and they strive to provide a solid foundation of knowledge, learning tools, education and support needed to be successful!' — Lisa, Advertising
Built on a Tradition of Excellence
We show pride in everything we do, and it shows through our many industry awards and our employee owner longevity.
We empower each other to work as teams, take risks, exercise initiative and not be afraid to make honest mistakes.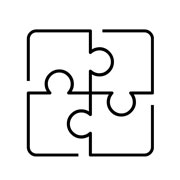 Join our team today!
Have you got what it takes? We're looking for driven, team-oriented people.