Looking for inspiration to modernize your menu? Check out these mouthwatering and crowd-pleasing recipes that are sure to put your griddle to work. Just read the quick overview and then click on the link included to access the full recipe in all its griddle glory.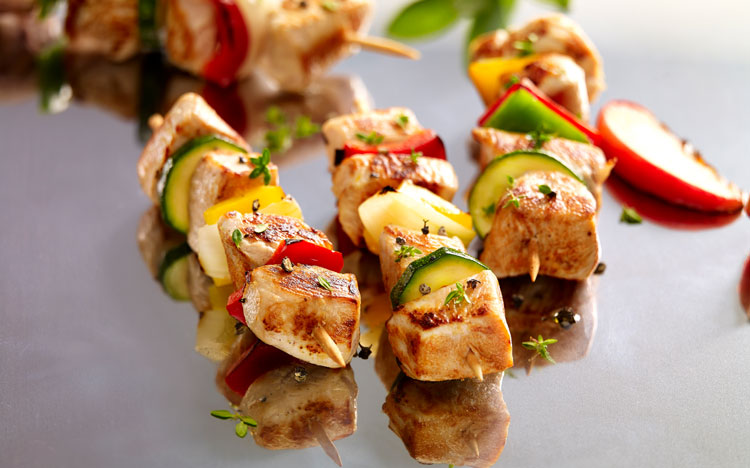 1. Chicken Skewers are a quick and healthy recipe that's a win every time. This classic summer dish can be enjoyed throughout the year with the help of your trusty griddle. Taste the delicious and bold flavors of grilled onion and sweet pepper infused into every bite of each sizzling chicken skewer. Pair it with a delicious couscous salad, and you've got an instant menu favorite. Get the recipe.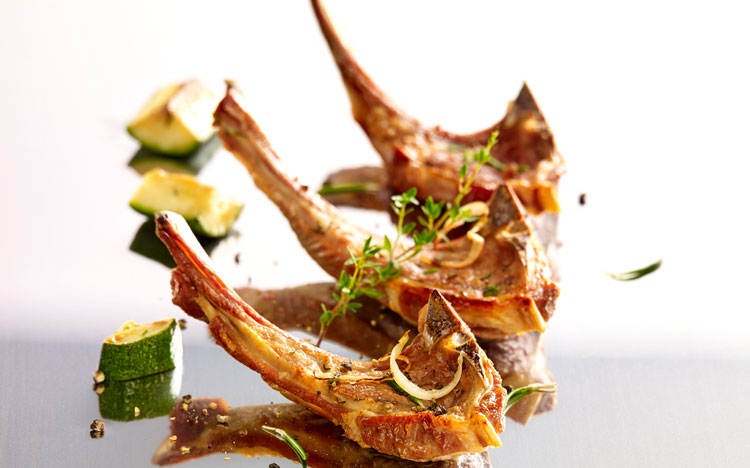 2. Lamb Chops: Preparing the perfect lamb chop is easy with this quick recipe. Simple seasonings highlight the naturally rich flavor of lamb, and the high-temperature, quick-cooking method provides a seared, juicy and tender chop your customers will crave again and again. Get the recipe.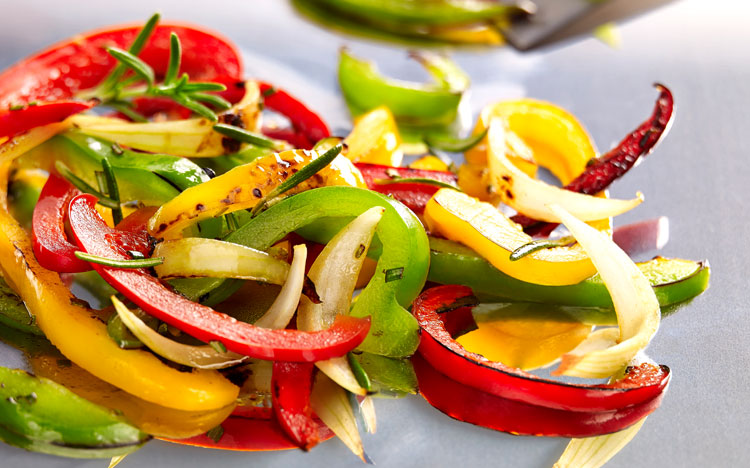 3. Peppers Fricassee: There are a variety of ways to cook a delicious fricassee, but this simple recipe is both beautiful and tasty. Lower temperatures and an increased cook time allow the sauteed notes of peppers, rosemary and onions to meld together and provide a melt-in-your-mouth, flavor-exploding experience. Add a side of rice for the perfect menu combination. Get the recipe.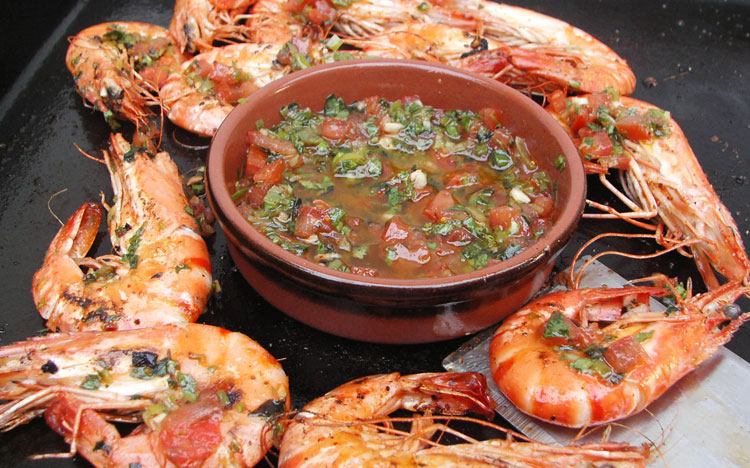 4. Martinican-Style Prawns: Whether a tempting appetizer or a main dish hero, nothing impresses more than large marinated prawns cooked just right. Bold garlic flavors mixed with a hint of saffron make this delectable dish a meal to remember. Get the recipe.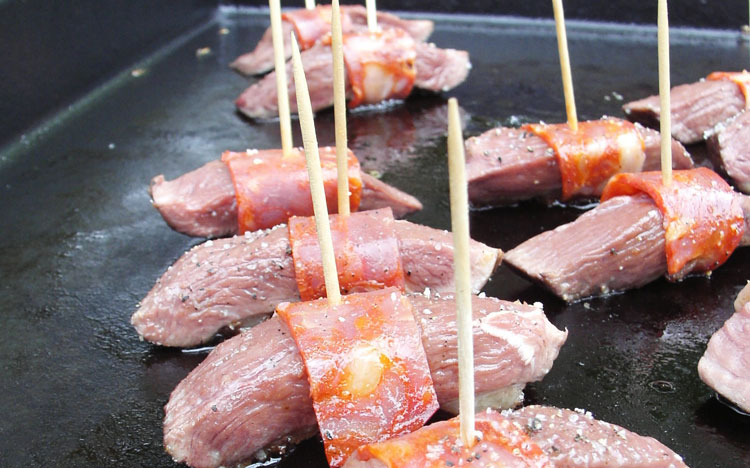 5. Seared Duck Breast: A seared, slightly pink, crispy skin duck breast almost can't get any better — but sprinkle in some thyme and chorizo, and you've reached perfection. This appetizing recipe will take your menu to the next level and please your patrons' palates. Get the recipe.
6. Vegetable Mix: Looking for a new plant-based entree or the ideal companion to your star dish? This elevated vegetable mix adds attractive colors, textures and tantalizing, nutty flavors to each plate. Get the recipe.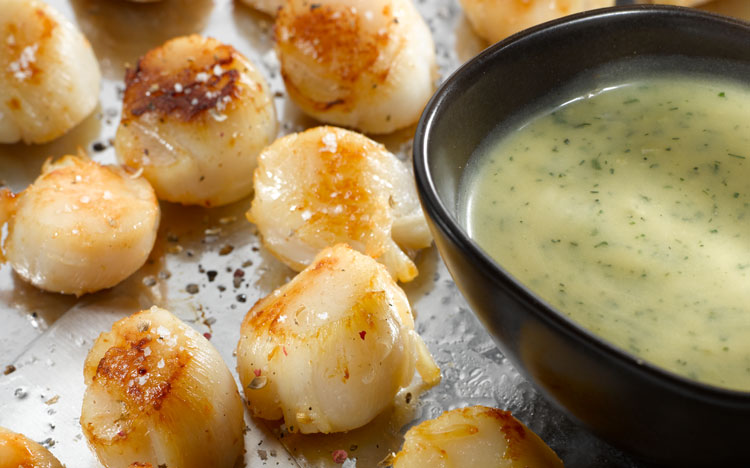 7. Scallops with Hollandaise Sauce: Mild, tender and slightly sweet, scallops are an elegant menu choice for your operation. This mouthwatering recipe features gently seared scallops topped with a rich, buttery and lemon-fresh Hollandaise sauce. It's certain to be a top pick for your diners. Get the recipe.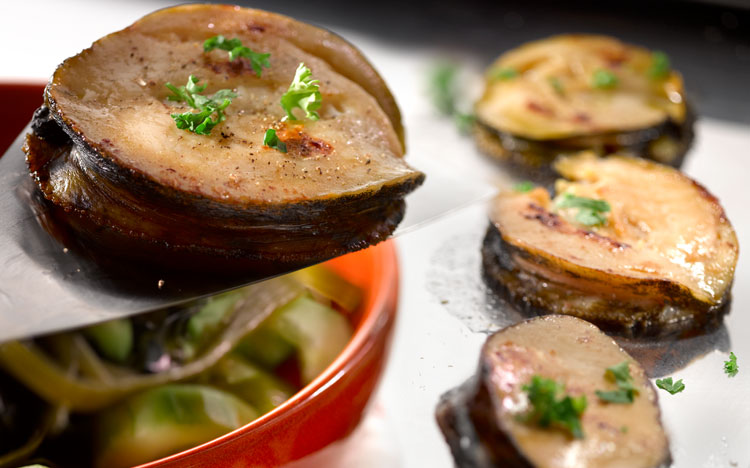 8. Abalone, Cucumber and Wakame Salad: This unique recipe combines the delicate flavor of abalone, freshness of cucumber and salty-sweet tones of wakame nestled in a garlic and shallot cream sauce. Served as a first course or main entree, this seafood dish will be asked for by name, again and again. Get the recipe.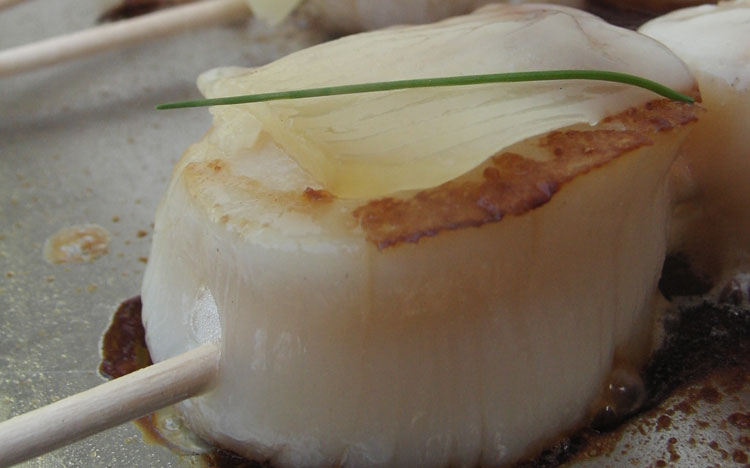 9. Scallops and Sheep's Cheese Skewers: Tantalize your customers' taste buds with this melt-in-your-mouth, seared scallop dish. Topped with creamy sheep's cheese and a sprinkled garnish of Espelette chili pepper, this simple yet refined recipe is a show-stopper enhanced by its creamy texture and the slightest hint of heat. Get the recipe.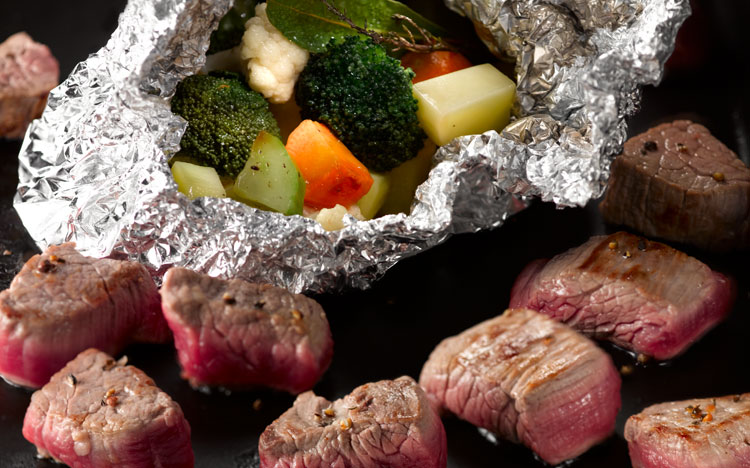 10. Beef and Vegetables: Is there anything better than a simply seasoned beef tenderloin paired with perfectly cooked vegetables? Cook this delicious and hearty meal in less than thirty minutes and gain a popular dish your customers will thank you for. Get the recipe.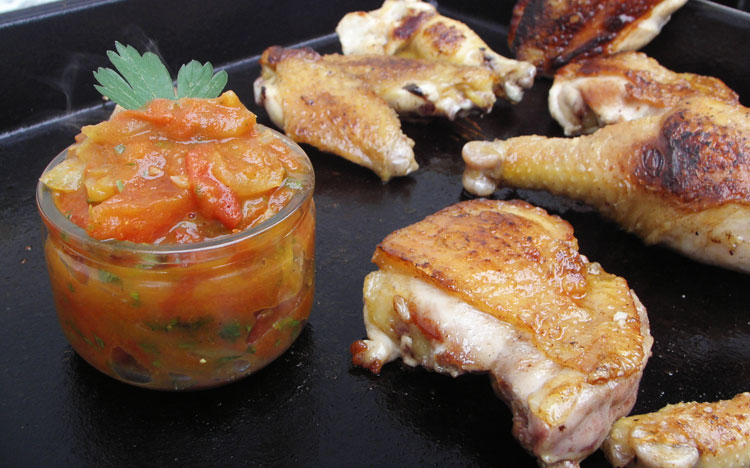 11. Chicken Fricassee and Tomato Chutney: This Indian-inspired recipe takes an ordinary chicken breast and turns it into extraordinary. Slightly browned and cut chicken breast cooked in a coating of flavorful tomato chutney will provide your customer's palates with a sweet and tangy taste experience that carries irresistible notes of curry, cardamom and garlic. Get the recipe.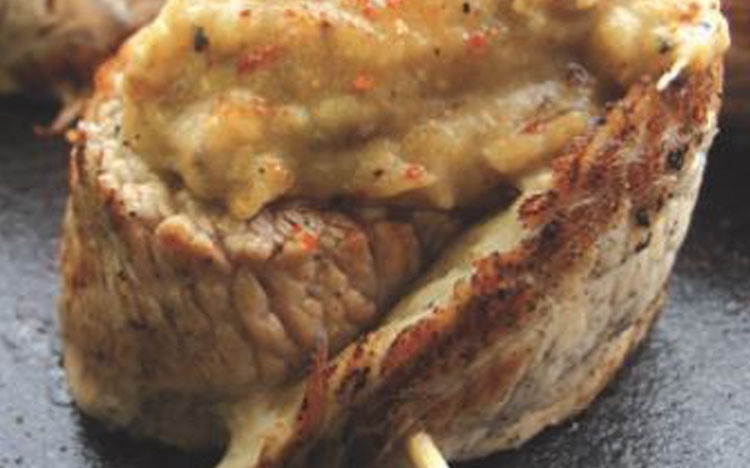 12. Veal Roll with Eggplant Caviar: This recipe exudes sophistication in both its flavor profile and presentation. The natural taste of tender veal strips is enhanced by cooking them quickly on the griddle and seasoning them simply with salt and pepper. Each veal roll is topped with an inviting lemon, garlic and mustard eggplant caviar for a beautiful and tasty plate. Get the recipe.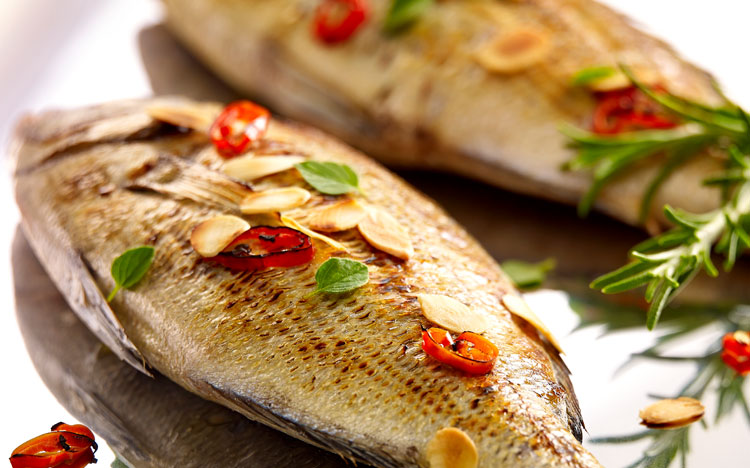 13. Sea Breams: The rich, sweet profile of Sea Breams on the griddle combined with the robust accents of rosemary and garlic are a seafood-lovers dream come true. Widely considered as one of the best tasting fishes of the sea, this firm-textured white fish is an excellent addition to your menu and will quickly become the crown jewel of your operation. Get the recipe.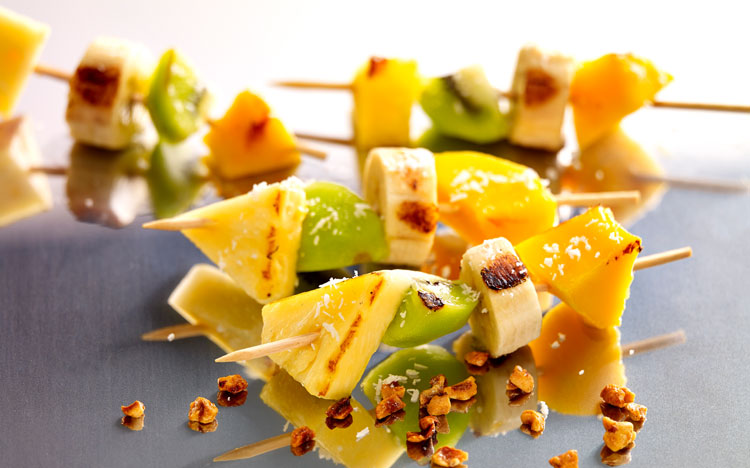 14. Fruit Skewers: Looking for a fun way to serve fruit, try caramelized fruit skewers. With just a few minutes on the griddle, sweet and tangy fruit turns into a delectable dessert that even your most skeptical customers will love. Get the recipe.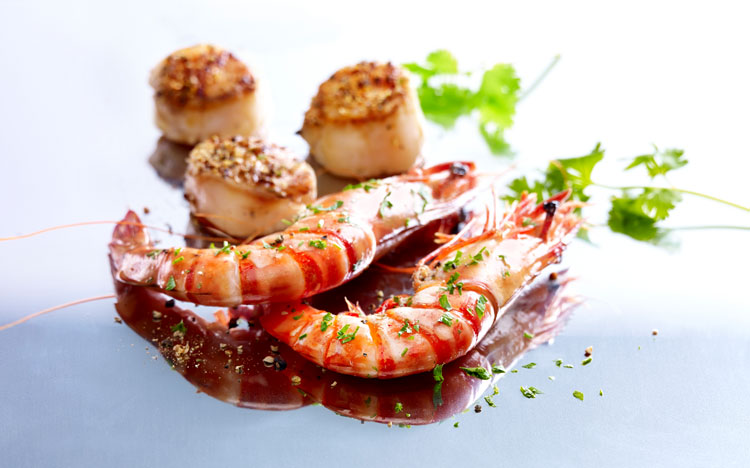 15. Scallops and Prawns: There's beauty in the simple things and this recipe is proof. All you need is a hot griddle, salt, pepper, parsley, prawns and scallops, and in only a few minute's time, you've got a hot-selling seafood dish people will rave about. Get the recipe.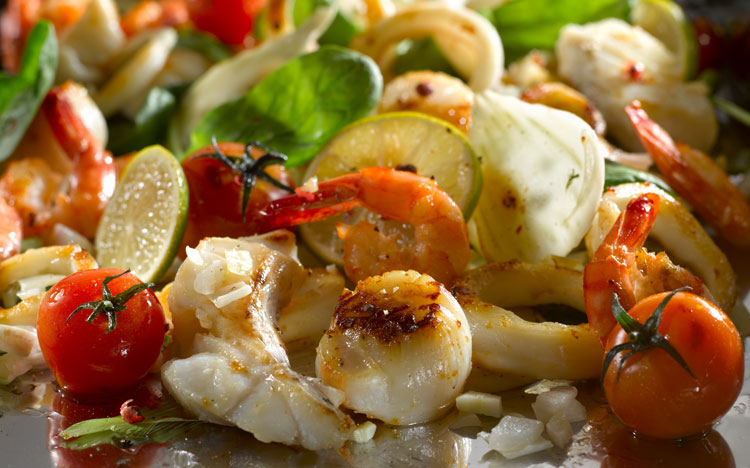 16. Seafood Mishmash: If mishmash recipes were a prize, this one would be first place. Some of the best flavors from the sea cooked together with bright and flavorful vegetables are sure to be a win for all seafood aficionados. Get the recipe.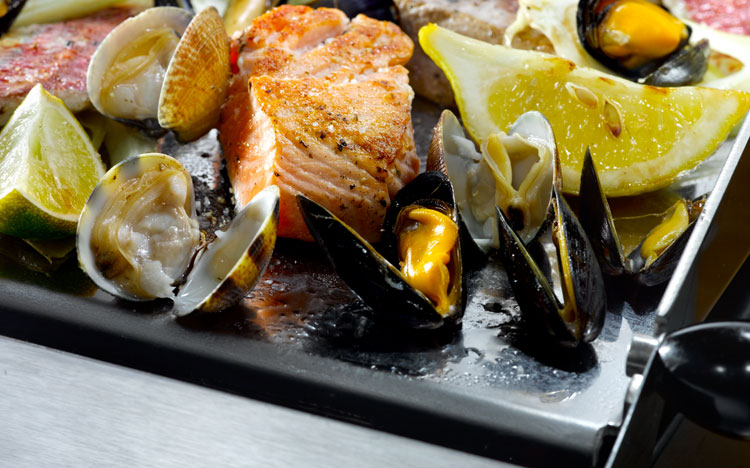 17. Breton Parrilla: Take a second and think about the best fish and seafood available in the ocean and you'll quickly rattle off every sea creature found in this incredible dish. Tuna, salmon, sea breams, sea bass, mussels and clams grilled alongside fennel, lemon and lime, is a plate dreams are made of. Get the recipe.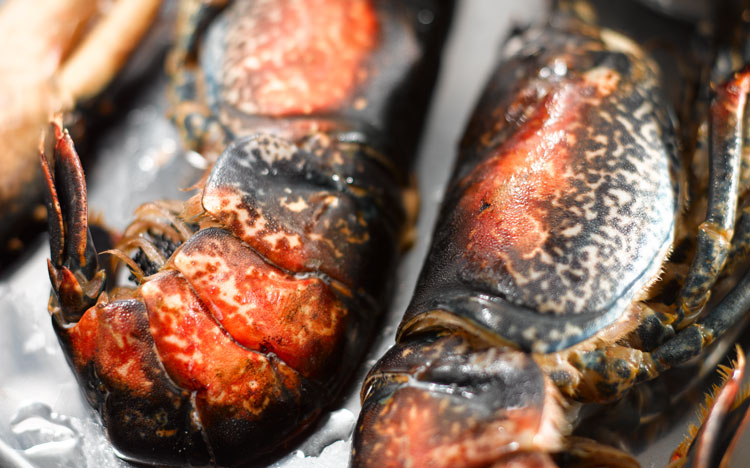 18. Flamed Lobster: Hold onto your hat, because this recipe is nothing short of sexy. This one takes some know-how and knife skills to accomplish correctly, but the results are worth the flame-igniting-awesomeness this dish brings. Take it to the next level and even finish this dish tableside to wow your guests with dinner — and a show. Get the recipe.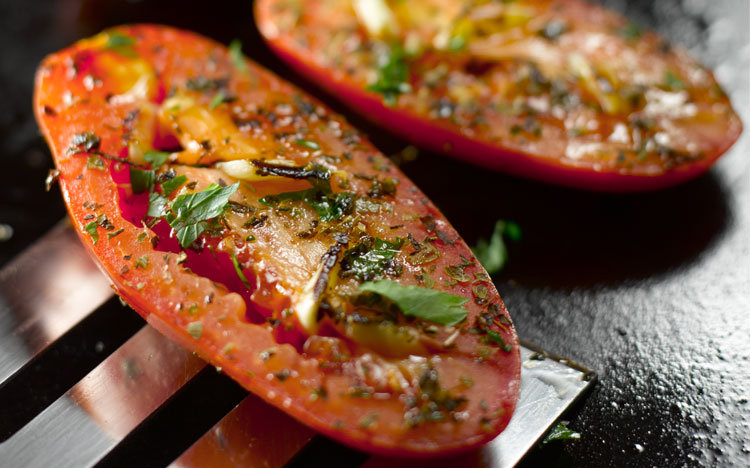 19. Horned Tomato: Taking the incredible natural taste of tomatoes and elevating them by cooking them with the right mixture of herbs and spices creates a heavenly side for any star entree. Horned tomatoes are a simple way to put greatness on your diners' tables. Get the recipe.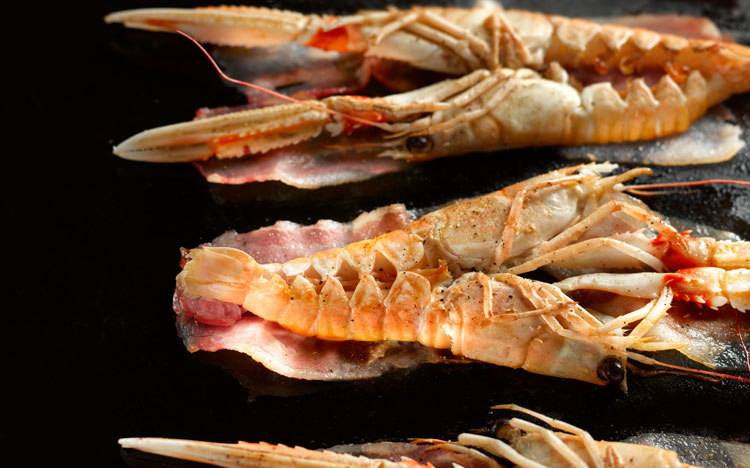 20. Langoustines on Bacon Slices: Bacon and lobster. There's no other description needed. It's perfection on a plate. Get the recipe.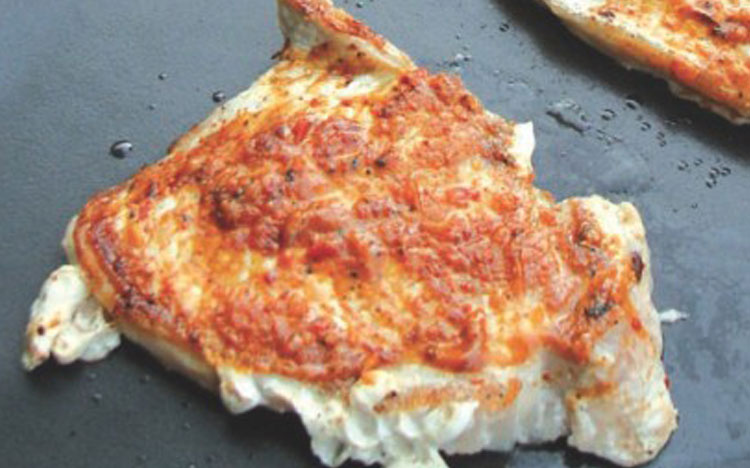 21. Lomo and Pepper Salsa: Create a slightly spicy, grilled tomato and pepper salsa to smother over the top of a juicy pork loin. Just cook the tender meat and tangy sauce on the griddle until it's flawlessly done. Pork at its finest. Get the recipe.
These twenty-one tasty recipes are just the beginning of what a griddle can do for your operation. Interested in finding a recipe-slaying griddle to elevate your menu? Check out our blog, Insider's Tips: Six Secrets to Finding the Perfect Griddle.