You know when you meet that friend that's absolutely perfect in every single way? Well, that's "Sal" — Hatco's commercial salamander oven (also known as a salamander broiler). Equipped with endless versatility, Sal meets the cooking, holding and reheating demands of any operation. From restaurants to cafés, cafeterias, delis, concessions, and more, Sal is the pal that the entire foodservice business just cannot stop buzzing about. Keep reading to get answers to the five most common questions about commercial salamanders.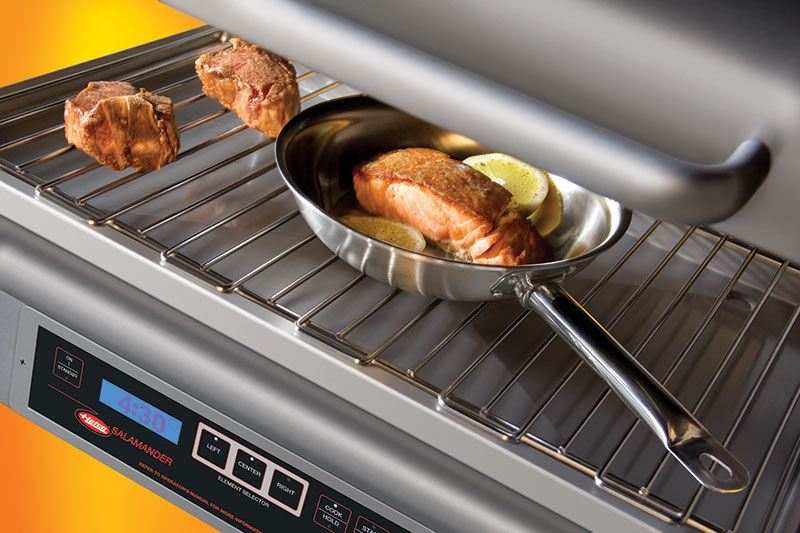 What is a salamander oven?
A salamander oven is a small broiler that can achieve broiling temperatures much higher than a typical oven. It is a stand-alone piece of equipment that can be located on a countertop or above a range to help with a variety of food preparation, cooking, and finishing tasks.
What does a salamander oven do?
Salamander ovens allow commercial kitchens to quickly grill, toast, caramelize, glaze, broil or toast a variety of foods.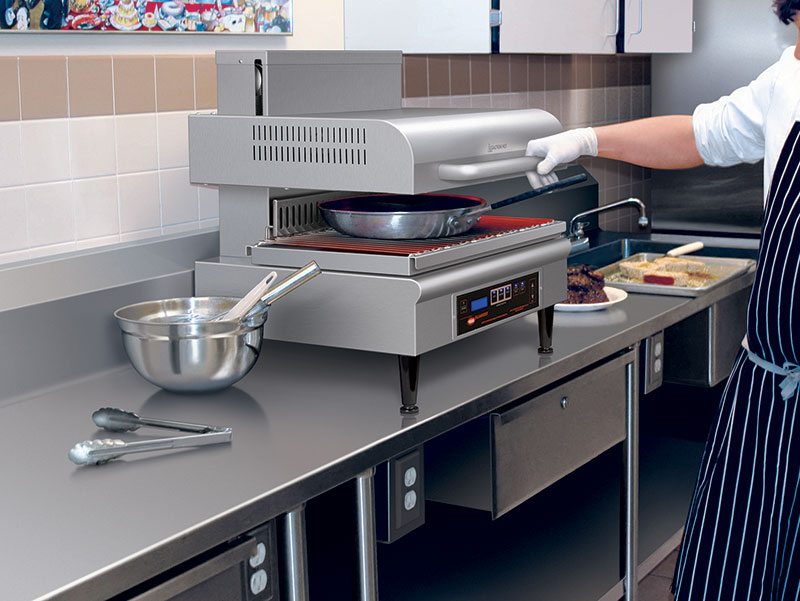 Why should I consider a Salamander in my commercial kitchen?
Salamanders are one unit that can take the place of multiple pieces of large and expensive equipment. This makes salamanders a budget-friendly option for any commercial kitchen remodel or changing commercial kitchen layout.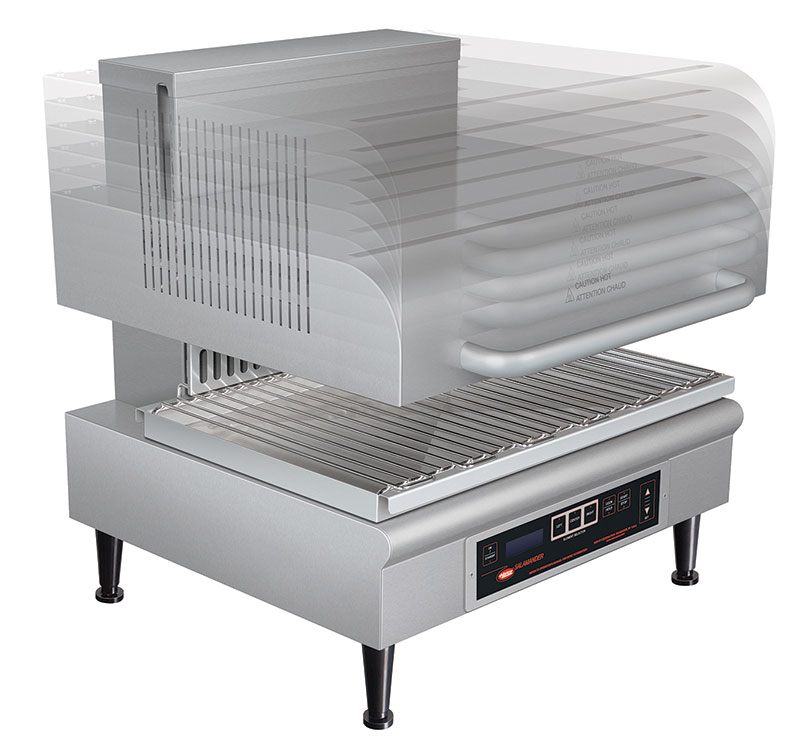 Why is it called a salamander oven?
Salamander ovens are named after the popular little amphibian fellow - the salamander - because of its compact size. As legend would have it, salamanders are also powerful creatures that can withstand extremely hot fire.
What are the benefits of a salamander oven from Hatco?
Hatco's Electric Salamander oven offers the following advantages:
Small footprint fits in nearly any location
Simple controls and eight (8) programmable hold settings for easy operation by anyone
Three (3) independently-controlled heating elements career to a variety of menus and volumes
Heating elements with automotive plate detection turn on quickly to deliver convenience, anytime
Automatically transitions from cook to hold mode to prevent burning and gives commercial foodservice operators flexibility to multitask
Adjustable upper housing gives 4.4 inch (114 mm) of vertical movement to accommodate a variety of food items
Heating elements are only on when in use minimizing both ambient temperatures and energy costs
Removable cooking grate and dip tray for easy cleanup
Stainless steel construction and sleek touchscreen fit with any decor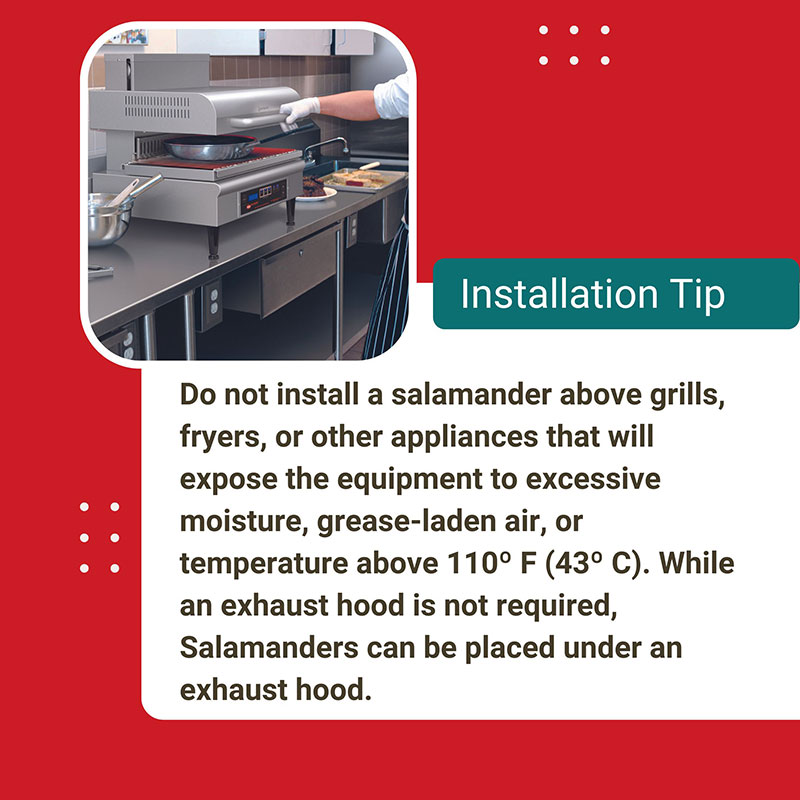 Get the guide.
To learn more about Hatco's Electric Salamander, view the 1-page Salamander Product Guide.